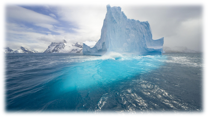 Culture beats strategy. Always.
For many business leaders, cultural awareness and understanding is considered a soft skill that can be taken lightly compared to hard skills like market research, negotiation strategies, and business development skills. But a leader's ability to successfully do any of these tasks in a multicultural context quickly becomes a bottom-line issue when dealing with real people in real situations.
You may be a leader of cross-cultural teams, an expatriate manager responsible for post-merger integration, or a global purchaser. You regularly interact with people of different cultural backgrounds - employees, consultants, sales managers, world-wide specialists, suppliers, customers, or joint venture partners.The number one predictor of your success in this borderless world is not your IQ, not your CV, and not even your expertise.
It is your Cultural Intelligence (CQ™) - your INDIVIDUAL capacity to be and remain effective in a variety of cultural contexts, and an powerful key to developing of a global mindset.
More on Cultural Intelligence (CQ™) and its effects

We help you develop your CQ for better performance in connection with
Managing cross-border ventures

Managing a foreign subsidiary or a dealership abroad

Integration processes with M&A

Managing cultural diversity at a workplace
We provide education and training of expartiate managers with cross-border relocation
And the only validated CQ Assessments™
Assessing culture


National vs. Corporate


Reading cultural patterns


CQ Recruitment


CQ Leadership


CQ Assessments™
How culture matters in M&A


M&A: hidden costs


Cultural Due Diligence


Appropriate integration strategies


Integrating leadership

Your CQ profile and cultural adjustment


Awareness: your cultural patterns in action


Your CQ plan for best performance

Expat skills training

CQ for your family
Starting point: your CQ profile
CQ Drive
CQ Knowledge
CQ Strategy
CQ Action
CQ coaching package
5 structured sessions
Performance-based
Can be supplemented by
Skills training
CQ educaton


Culture hides much more than it reveals, and strangely enough what it hides, it hides most effectively from its own participants.
Edward Hall
© 2014 Cultural Intelligence Center, LLC. All rights reserved. CQ™ and CQ Assessments is a product of the Cultural Intelligence Center, LLC.