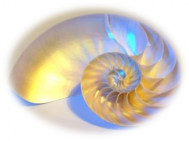 The Harthill Leadership Development Framework (LDF)
The Leadership Development Framework describes crucial sense-making processes by which people interpret and give meaning to their experiences, and then structure them into more-or less coherent worldviews and characteristic patterns of action. We describe these worldviews and characteristic patterns of action as Action Logics.
Your Action Logics significantly affect your abilities to problem solve, interpret and interact with your environment. Your primary Action Logic has a profound impact on your leadership approach and capability because it affects where you place your attention, your underlying assumptions, what inferences you draw and, crucially, the actions that you take.

Surfacing these assumptions is a good starting point for development toward more integrated, sensitive and ultimately more strategic leadership – leadership that is capable of more optimal functioning in a complex and changing world.

Each action logic has its "beauty" – the valuable contribution its bearer can make to her organization. Each of them also has a "shadow" – a set of limitations it puts forward to genuine effectiveness. And each of the action logics speaks its "language" by which we can train ourselves to recognize it in action.


This Leadership Development Framework describes nine sequential changes in how a person interprets events, or makes meaning. These Action Logics are: Impulsive, Opportunist, Diplomat, Expert, Achiever, Individualist, Strategist, Alchemist and Ironist.
Where can the LDP be useful?

Any complex challenge calls for right people in right positions. Some examples are

• Corporate sustainability quest in the face of global constraints
• Innovation strategy work
• Internationalization of business
• Complex mergers and acquisitions
• Preparation for IPO
• Implementing Lean
Placing an individual executive in focus, the LDF can provide valuable insights about the current composition of management teams and boards – in relation to the nature and significance of the challenge the company faces.
Assessing and developing potential of the company's executives is imperative for creating learning organizations that can become resilient and remain sustainably profitable in the long run whatever the future brings.

Beyond that the LDF can be successfully used for the purposes of talent identification and development, recruitment and in-company leadership programs.