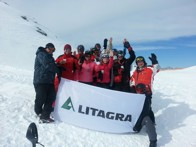 The Leadership Development Profile in a company
We have used the LDP as a tool for auditing capacity of our management team consisting of ten executives in various positions.

From everyone's personal point of view, it was interesting and involving, as it was about ME- that is, it gave a real chance to understand our individual decision making logic, in a much deeper and structured way. It also facilitated understanding of how to interact better with others, especially subordinates and peers.

From business perspective the benefits are still to be gained. My feeling is that it will come through better communication and clear roles within the top-management team first, and then more staff has to be involved in it - to have this effect amplified at all organizational levels.

If used properly, LDF could become a good team-building tool in our company in the nearest future. I have noticed that we have already adopted some of the LDF terms and started using them as top-management language. This shows - we do understand the idea and recognize different action logics in action!

For me personally it has already become a tool to set up the role for every top manager, with good understanding and argumentation. This saves my time, I believe, and helps maintain the motivation of my subordinates when their roles are changing.

Adomas Grigaitis, CEO of UAB Litagros prekybos centras, Lithuania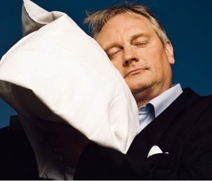 Coaching: The Leadership Development Profile (LDP)


"Out of the numerous systems for evaluation that I have experienced over the years LPD has a logic and simplicity that is attractive. The coach Anastasia, did a great job in interpreting the results and transforming them into tips and advises for my personal development at the same time as she has the valuable and needed understanding of cultural and national differences! I am convinced that a system like this also can be powerful when used in the understanding of how to educate and communicate sustainability to different types of individuals."

Jan Peter Bergkvist, owner and advisor
SleepWell AB
Cultural Intelligence (CQ): Expartiate training
I had the pleasure of working with Anastasia as one of our country experts on Russia. I was very impressed by Ana's professionalism, preparation, and her ability to ask the right, consultative questions and provide just-in-time expert responses. She easily developed rapport with our client, even in a virtual setting. In addition, Ana has a very warm and personable style, which makes her extremely enjoyable to work with.
Kimberly Blanchard-Cattarossi
Senior Consultant, Aperian Global, Amman, Jordan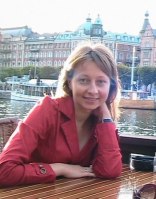 Talare / Speaker
Anastasia är en fantastisk talare. Jag har själv upplevt hur Anastasia håller seminarier/ föredrag/ workshop på ryska. Hon har alltid ett spännande material med många exempel och mycket humor som är anpassad för lyssnare i varje specifikt sammanhang. Det känns som hon har ögonkontakt med varje person i rummet, involverar alla i diskussionen och är öppen för alla slags åsikter. Det är alltid berikande att lyssna på hennes föredrag. Jag rekommenderar varmt Anastasia som talare!

Maria Hellsén
Avdelningen för externa kontakter
Stockholms universitet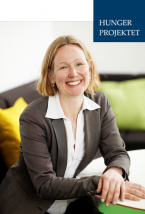 Workshop "Hållbart Ledarskap"('sustainable leadership') med Hungerprojektet
Anastasia guidade med van hand våra workshopsdeltagare i eventet Hållbart Ledarskap, som vi höll i Malmö, Göteborg och Stockholm i november 2012. Hon kan konsten att bena ut komplexa frågeställningar som vad det innebär att styra organisationer med ett hållbart ledarskap, på ett sätt som engagerar och tydliggör även för personer som inte tidigare har stort insikt i ämnet.
Vi kan varmt rekommendera Anastasia som föredragshållare och workshopsledare.

Sara Wettergren, VD Hungerprojektet